Cupressus sempervirens (Plant Family: Cupressaceae)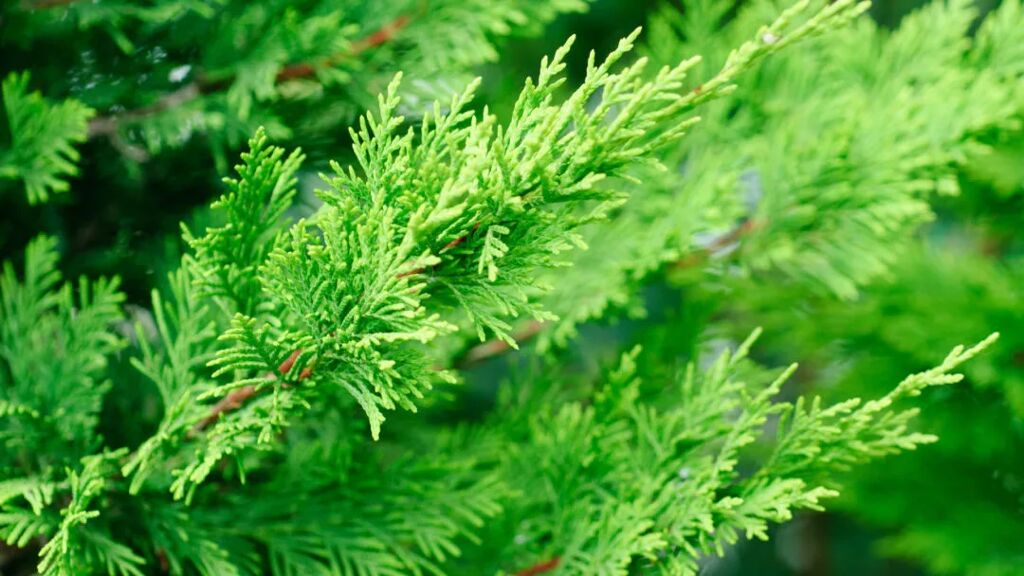 Type of plant: Coniferous evergreen tree that can grow to over 100 feet high with tiny dark-green leaves on small branchlets, and both female and male flowers
Part used: Foliage and twigs
Method of extraction: Steam distillation
Data: Known as the Mediterranean cypress, this is a long-living tree with a symbolic history of use in mourning and in cemeteries. A cypress tree in Iran is estimated to be over 4,000 years old. The tree gave its name to the island of Cyprus. Due to the essential oil content, the wood is impervious to woodworm
making it useful for works of art and furniture. Cypress essential oil is a common ingredient in men's colognes.
Principal places of production: France, Morocco, Spain
When buying look for: A colorless to pale-yellow liquid with a warm, green, slightly spicy, woody aroma. Not to be confused with blue cypress essential oil. 
Therapeutic properties: Antispasmodic, anti-sudorific, antitussive, astringent, circulatory, diuretic, hepatic; restorative, venous decongestant 
Therapeutic uses: Varicose veins, fluid retention, hemorrhoids, congestive conditions, heavy and tired legs, edema, rheumatism, menstrual cramp, menopausal fatigue, hot flashes, cellulite, dry coughs, bronchial spasm, asthma, respiratory conditions
Blends well with: bergamot, cedarwood atlas, chamomile roman, clary sage, frankincense, geranium, ginger, grapefruit, immortelle, juniper berry, lavandin, lavender, lemon, mandarin, manuka, marjoram (sweet), orange (sweet), petitgrain, pine, ravensara, ravintsara, rosemary
Precautionary advice: Avoid prolonged use. Best avoided during pregnancy and while breast-feeding.