Coriandrum sativum (Plant Family: Apiaceae/Umbelliferae)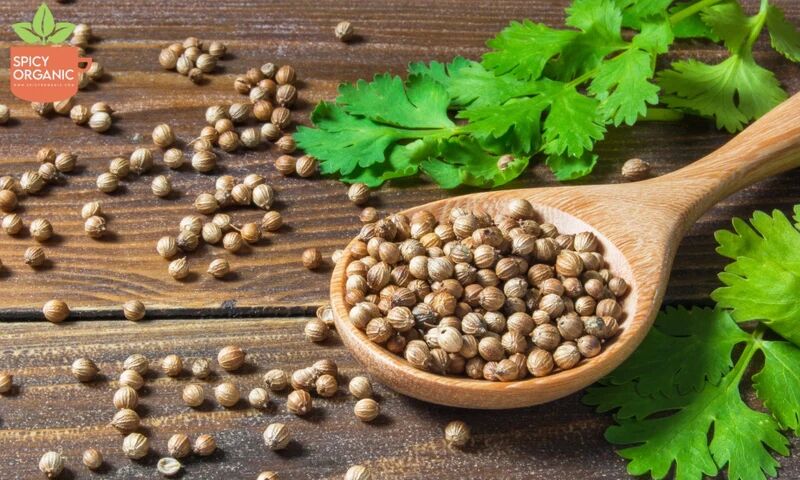 Type of plant: Annual or biennial plant, with small, delicate shapely leaves. The whitish-pink flowers give way to green seeds.
Part used: Seeds
Method of extraction: Steam distillation of crushed ripe seeds
Data: This oil is produced from the seeds of the cilantro plant — widely used in cooking worldwide. The seeds were found in Tutankhamen's tomb. Fourteenth- century nuns used the seeds to produce the famous Carmelite water, used for rejuvenation, while French monks continue the long tradition of using them to produce Chatreuse and Benedictine liqueurs. The seeds are widely used in cooking all around the world.
Principal places of production: Hungary, Russia, Ukraine, India, Egypt, Tunisia, Morocco, United States, Italy
When buying look for: A colorless to pale-yellow liquid with a sweet, warm, fresh, spicy, slightly woody aroma
Therapeutic properties: analgesic, antibacterial, antispasmodic, carminative, depurative, regenerative, sedative, stimulant, stomachic
Therapeutic uses: Digestive problems, flatulence, dyspepsia, bloating, indigestion, abdominal spasm, abdominal discomfort, irritable bowel syndrome, detoxifying, nervous tension, muscular fatigue, muscular aches and pains, mental fatigue, tired all the time, emotional exhaustion
Blends well with: Bergamot, black pepper, cajuput, cardamom, cinnamon leaf, clary sage, frankincense, geranium, ginger, grapefruit, jasmine, juniper berry, lemon, manuka, melissa, neroli, nutmeg, orange (sweet), palmarosa, patchouli, petitgrain, sandalwood, spearmint, tarragon, vetiver, ylang ylang 
Precautionary advice: No contraindications known. GRAS status.